"Our job is to connect to people, to interact with them in a way that leaves them better than we found them, more able to get where they'd like to go." – Seth Godin
If you're an education institution, now more than ever you're connecting with prospective students and parents through digital content. Steel Shutter Photography helps you deliver high value content to your target audience through engaging images that tell your school's story. Below, we've selected three information-rich articles to help you market your school to prospective students using digital and content marketing.
10 Ways to Improve Your Marketing to Prospective College Students
Your prospective students aren't Millennials anymore; they're members of Generation Z. This guide from Caylor Solutions delivers hard facts, like which social media platforms Gen Z prefers (Instagram and Twitter) and how long their attention span is (shorter than a goldfish. Yikes) along with practical tips for keeping prospective students in your admissions funnel (our favorite: lay out your website like a catalog – clear navigation is key).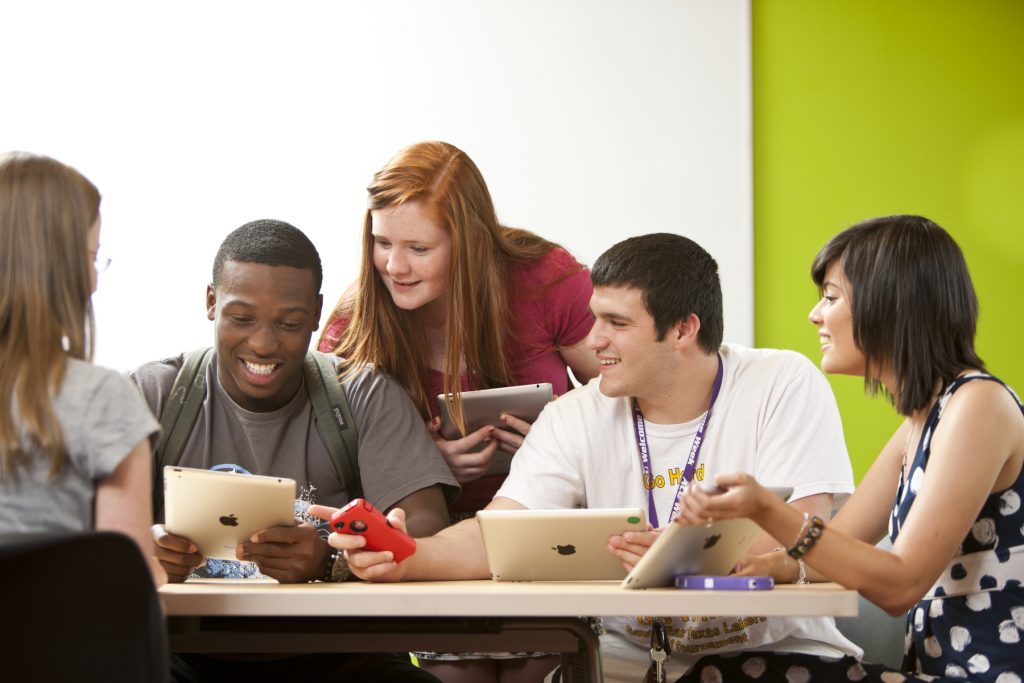 When deciding on your photo shoot's style, consider what unique traditions and amenities distinguish your school. According to U.S. News & World Report, these details are increasingly important to Generation Z students. This shoot for Abilene Christian University emphasizes the role of tech on campus.
How Colleges and Universities Can Increase Enrollment with Hyperlocal Marketing
If you're thinking "hyperloc-uh-what?", it's ok. This blog post from Hobsons, a company that helps educational institutions improve their "college and career planning, admissions and enrollment management, student success and advising," walks you through the basics. Hyperlocal marketing helps you leverage marketing best practices – extremely targeted audiences and paired with equally targeted messages – in a specific geographic area. If your hyperlocal marketing plan requires new visual assets, contact Steel Shutter today.
Don't be afraid to think outside of the box when preparing your marketing strategy. Visually interesting images like this one can help you stand out on social media sites like Instagram, a favorite with Generation Z.
David & Goliath: How a College with a Small Marketing Budget can Win
Here at Steel Shutter, we root for the underdog. That's why this article is so exciting. If you're looking to maximize your marketing budget's potential, you'll want to check this one out. Key takeaway: strong digital and content marketing strategies are essential (and affordable) if you want to come out on top. Think a well-branded photo shoot to use on Instagram, blogs, and other social media platforms over high-dollar productions for traditional media.
Paying attention to details when designing your shoot can pay big dividends down the road. In this photograph for Texas Wesleyan University, the student on the left wears a school T-shirt, branding the image. The laptop gives the photograph potential relevance for many key marketing topics (digital amenities, current culture, and technical fields of study).
Ready to take the next step to improve your school's marketing plan? Contact Steel Shutter Photography to discuss your photography needs and get visuals that engage your prospective students. You can view Jeremy's education and college sports photography portfolio here.